Story of God: Co-Mission
April 25, 2020 @ 9:30 am - 12:00 pm
Event Navigation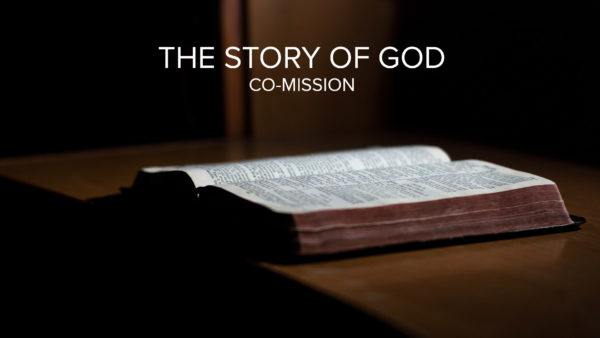 Please join us for our next regularly scheduled Bible seminar on Saturday, April 25th as we continue our journey through the story of God. This time we are focusing on Co-mission – the "between" time – our time – where Jesus is gathering a people from every tribe and nation before the harvest – His Second Coming. What is our God-given mission as the church?
I have attached a copy of our notes for the story of God, that you can read through and look up the Scripture passages in advance. Bring the fruit of your study to share with one another that we might grow deeper in our relationship with the God who has pursued us in grace.
This will be an interactive Zoom meeting, so feel free to show up in your pajamas. Hopefully, even though we won't be in the same room together, we will still get great interaction and be greatly encouraged.
You need to register for this event, so please register on The Hub, or if you are not yet on the Hub, you may register below.
Please feel free to invite others who are not a part of Grace Fellowship as well. This is a great opportunity – and it is free, as the cost is being covered for you as a gift!
Schedule:
9:25 am – Get on the Zoom call
9:30 am – Session 1
10:50 am – Break
11:00 am – Session 2
12:00 pm – Seminar ends
Register here: