The Silence of God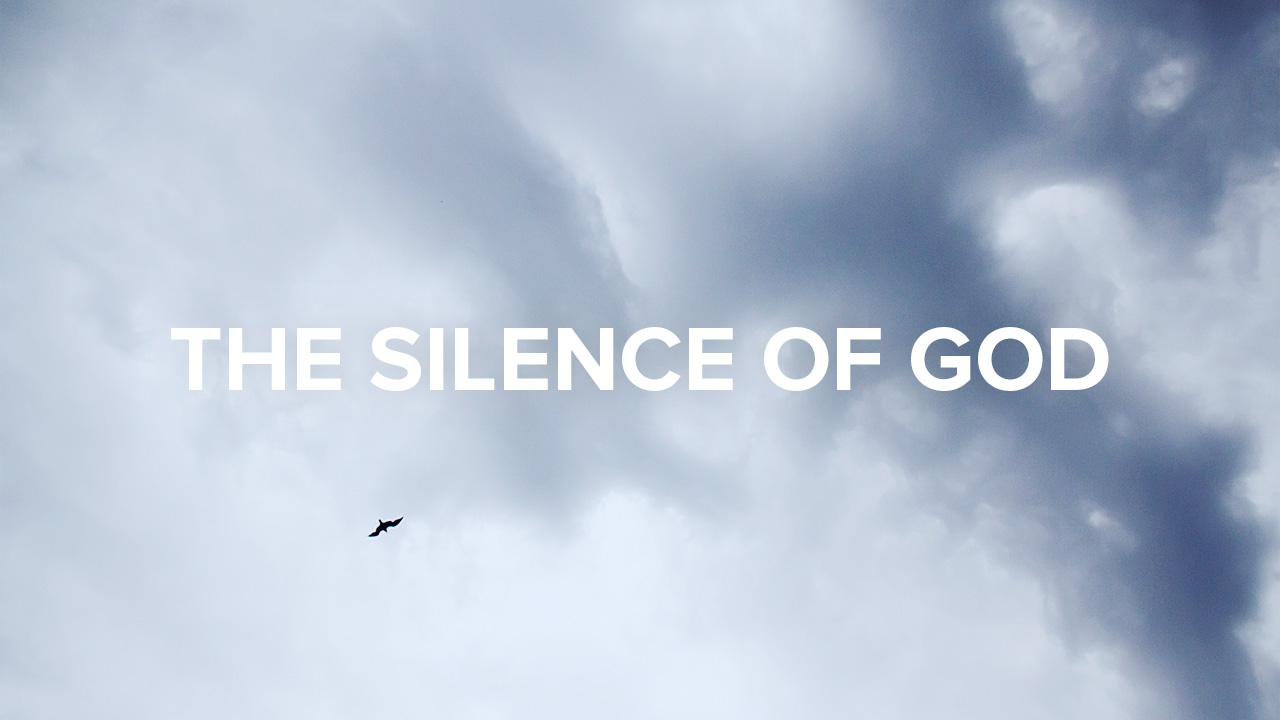 As we've been working through the Psalms this summer, you might have noticed the striking frequency of the psalmists' cries of travail, agony, and lament. When we realise that the book of Psalms was (and, for some streams of Christianity, still is) the primary hymnbook for God's people, it raises a question. Why does our contemporary "hymnbook" – our catalogue of corporate worship songs – bear such little resemblance to the Psalms in this regard? Why is lament so astonishingly under-represented in contemporary worship music?
One could come up with several potential answers.
Perhaps this is just another quirk of the Old Testament that we can sidestep with our New Testament perspective. On this side of the cross, we have tasted the longed for hope of Israel, and so joy is now the distinctive mood of Christian experience. But while we undoubtedly have a joy that is triumphant and transcendent, this does not prevent Paul from describing the Christian experience as simultaneously "sorrowful" (2 Corinthians 6:10).
Perhaps we feel that suffering is not our portion as the people of God. However, this surely can't be maintained if one looks honestly at the biblical record. Start at the leftmost page of Scripture and proceed forward, and one sees that the people of God are not immune from hardship. A survey of church history reveals that persecution, natural disaster, financial misfortune, relational breakdown, and physical and mental illness afflict believers and unbelievers alike. Paul might even argue that, in certain times and settings, believers will be more likely to experience suffering: "Through many tribulations we must enter the kingdom of God" (Acts 14:22) and "You yourselves know that we are destined for [afflictions]" (1 Thessalonians 3:3). One of Christianity's 18th century "psalmists" William Cowper whose hymns we still sing today ("There Is a Fountain Filled With Blood" or "Love Constraining to Obedience") battled a nearly unremitting depression throughout his adult life. Yes, we receive remarkable kindness, provision, and care from the hand of God and are granted glimpses and glimmerings of the consummation of all things – of that glorious day when God will "wipe away every tear from every eye". But we live in the tension of the "already but not yet" – in a world "subjected to futility… groaning together in the pains of childbirth" (Romans 8:20-22).
Perhaps we're not naïve enough to believe that we are immune to suffering, but when we look at our lives, we actually see little, if any, appreciable suffering. We sheepishly footnote our social media pity parties with the hashtag #firstworldproblems. In our relative comfort, health, and ease, the Psalms' cries of lament feel artificial on our lips and existentially ring false in our ears. However, this is to forget that my worship experience is not simply about me. It's about the collective Body of Christ of which we are members. "If one member suffers, all suffer together." There are believers in the pew next to you who need to be given the opportunity to lift up their sorrows in the context of worship. In our Western context, we as Christians fear the raised eyebrow, but there are believers in other contexts who fear the raised fist. Beatings, imprisonments, loss of property, and sometimes death are realities that loom over them. Such individuals need to be able to cry out, "How long, O Lord?" Our joining in this cry doesn't diminish their experience; rather it shows our solidarity.
Perhaps we feel that such deep – and, dare we say, dark – cries of the human heart might be more suited to one's personal, private devotional life instead of a corporate worship experience. But again, could not an integration of both joyful praise and sorrowful lament be a way to serve one another – to "rejoice with those who rejoice, and weep with those who weep"?
Perhaps we feel that such cries of lament betray a disbelief in the goodness of God. Certainly there are expressions of sorrow that smuggle in bitterness and doubt. However, it does not follow that all expressions of sorrow necessarily do this. If the book of Psalms is not evidence enough, consider the story of Jesus and Lazarus in John 11. The text makes it expressly clear that Jesus knew Lazarus was going to die, that He was allowing it to happen, and that He was going to raise him from the dead. However, when Jesus goes to see Lazarus's family, what does He do? He weeps. He knows that, in minutes, Lazarus will be raised to life, yet the appropriate emotion at that moment is grief. This shows that we who believe God can – and should – at this moment in history grieve and groan when we see the broken, disordered, fragmented world around us. Mourning this reality doesn't diminish our faith that God will ultimately make all things new. Rather it fuels our faith and hope in God's promise.
So sit in the Psalms and in this tradition of Godly lament. Allow it to get into your bloodstream. Let it sink into your bones. Then you will have the vocabulary, the grammar to pour out your heart to God in worship in the midst of suffering.
One contemporary song that continues in the tradition of Godly lament is Andrew Peterson's "The Silence of God."
Categories: Blog, Church