Deuteronomy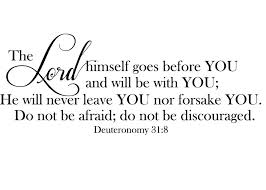 I hope that you are hearing from God and finding pleasing aromas of Jesus as you continue to journey through our reading plan.
I didn't get an opportunity to write a post on Numbers, but do pray that you some of the following caught your attention:
Seeing that the Christian life can be like a wilderness journey of unpredictable transition and testing on the way to our final destination.  This journey is one of faith – trusting God daily for his guidance and provision.
Hebrews 3:7-4:13; 1 Cor 10:1-11; John 3: 14 are some great Jesus-centered passages in the New Testament Scriptures that reference events from the book of Numbers.
As Balak and Balaam found out, God has determined to bless his people and not curse them.
Deuteronomy contains Moses' last words before Israel entered the promised land. There are also two prophetic poems about Israel's future.
Jesus quoted from the book of Deuteronomy more than any other OT book.  In fact, when under temptation directly from Satan, Jesus responded each time with a scriptural quote from Deuteronomy.  If our victory over the devil's lies and temptations depended on our knowledge of Deuteronomy, I wonder how we'd do?
Jesus summarized the supreme command of the Bible from Dt 6:4-5 (Mt 22:37; Mk 12:30).
The book of Deuteronomy is quoted over 80 times in the NT, and references to it occur in 22 of the 27 books.
The gospel is seen in the overall structure of the book. It is true that the majority of the book and the center of the book are occupied with laws (chs. 5-26) and the consequences of keeping or breaking those laws (chs. 27-30). But this "law" section is surrounded by grace. The first four chapters are an account of how gracious God has been to Israel in the past. So, God's grace in the past serves as the context and motivation for Israel's keeping the law. Also, the last four chapters are an account of how gracious God will be to Israel in the future, which should serve as the context and motivation for Israel keeping the law.
Keeping the law in Deuteronomy should have been a response to God's grace in redemption and not a means to earn God's favor. Obedience without love is not real obedience – it is external compliance, which does not glorify God.
[6] And the LORD your God will circumcise your heart and the heart of your offspring, so that you will love the LORD your God with all your heart and with all your soul, that you may live.
(Deuteronomy 30:6 ESV)
Paul refers to this several times in the book of Romans – this is what God has fulfilled in Jesus and the New Covenant by His Spirit and the new birth.
We love God by keeping his commandments because he is our God; he is not our God because we love him by keeping his commandments. Because we have received grace through the gospel, we love God and we love our neighbor as ourselves. We love because he loved (1 Jn 4:19). We extend grace because he extended grace.
The cities of refuge mentioned in chapters 4 and 19 remind us that Jesus is our refuge and hiding place.  Praise God, that our High Priest ever lives to make intercession for us.
The great prophetic word in Deuteronomy 18 where Moses foretells the coming of Jesus – the greater Moses-like Prophet who will bring about a greater deliverance and a clearer Word and a better Passover and a law written on the heart.  God Himself pointed out Jesus as the fulfillment of this prophecy of Moses when He spoke from heaven "This is My beloved Son, hear Him." (Matt. 17:5)
Moses was able to lead the people to the Promised Land and point them to it, but could not take them in.  The people needed a Joshua!  (Joshua and Jesus are the same name.  Joshua is translated from the Hebrew and Jesus from the Greek version of the same name – The Lord's salvation!)
Categories: Bible, Blog